Get alerts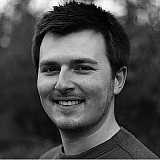 Andrea Iannone says securing third place in the GP of the Americas at Austin was his "reply" to Ducati after costing the team a double-podium in Argentina.
Iannone did little to endear himself to Ducati a week ago at Termas de Rio Hondo, where he wiped out teammate Andrea Dovizioso at the final corner of a race the duo were set to finish second and third in.
As a result, Iannone was awarded a three-place grid penalty for Sunday's Austin race, but recovered from this to claim the final podium spot behind Marc Marquez and Jorge Lorenzo – albeit helped by Dovizioso getting tangled up with Dani Pedrosa's Honda.
After the events of Argentina, Iannone said the result had special importance as it showed Ducati what he's capable of – especially with Jorge Lorenzo now tipped by many to be on his way to the Italian squad.
"For us it's very important to stay on the podium, especially because the first races were difficult for us, and this is a good reaction to the disaster in Argentina," said Iannone.
"In this moment the important thing was to react, and I think that this weekend I demonstrated the strength I have in me.
"It wasn't easy after what happened in Argentina, but I didn't lose concentration nor the speed I started the championship with. At the end this is my reply."
While the clash between Dovizioso and Pedrosa made life easier for Iannone, the 26-year-old believes he could have fought with the duo for third place if necessary.
"Their incident gave me third, but I'm convinced that my rhythm wasn't so bad and we would have had to see how it would have ended, because I was only one second behind them," he added.
"The important thing is to rediscover my feeling and that I was I fast, even though I always stayed within the limit.
"Now I hope to continue like this, because there is a good atmosphere in the team and the bike has good potential."