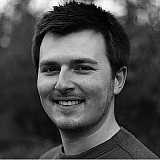 Andrea Iannone says he was surprised just how much corner speed the Suzuki MotoGP bike has after trying it for the first time in post-season testing at Valencia.
The former Ducati rider had his first taste of the GSX-RR he will campaign for the next two seasons at the Spanish venue, ending up fourth fastest on Wednesday – 0.624s slower than new Yamaha signing Maverick Vinales.
Iannone said the thing that stood out about his new bike was how much speed it is able to carry into corners, a trait that helped Vinales take Suzuki's first MotoGP win since 2007 at Silverstone earlier in the year.
"I have a very good impression about the bike, I'm very happy," reported Iannone. "The bike is a very good base, it has a very good chassis. The feeling with the bike is very good.
"The bike is very fast inside the corner, during the corner we have high speed and this is a good point. But I think it's normal, we have some parts not at 100 percent. I'm happy also for this because we have a point to improve."
Asked what specifically about the GSX-RR needed work, Iannone added: "Generally I think it's very important to improve the first part of acceleration, especially in second and third gear.
"I think we have a good chance to improve this part, because the engine has a good power, but in the first part of the acceleration it's a little bit difficult, not using at 100 percent the power."
"Strange" crash caused elbow pain
Iannone's first experiences on the Suzuki were, however, punctuated by crashes on both days of the test, the Italian suffering pain in his elbow as a result of the latter incident, which came at Turn 12 on Wednesday morning.
Iannone said the crash, which he described as "strange", prevented him from pushing to the maximum for the latter part of the day.
"My elbow is in a lot of pain, I ride with pain all day," he said. "[I was] not pushing at 100 percent because it would have been very dangerous to crash another time.
"When I arrive on the braking before Turn 12, I touched the brake and I lost the front immediately. I think the temperature in the morning was a little bit low, and I started with hard tyres."
Iannone's new teammate Alex Rins had a similar crash, but came off worse – the Spaniard suffering two injured vertebrae that will cause him to miss next week's private test at Jerez.