Get alerts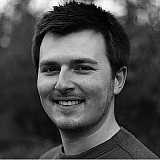 Ducati MotoGP rider Andrea Iannone has dislocated his left shoulder for the second time this season after suffering a fall during a training run.
Iannone previously dislocated his left shoulder in a testing accident at Mugello in May, and was advised by doctors that he would require surgery for it to heal – something he ruled out undergoing before the end of the season due to the three-month lay-off period that would follow.
Following his latest injury, the Italian was forced to visit hospital for the shoulder to be put back in place, with exams showing a possible tendon injury, making eventual surgery inevitable.
"It hurts a lot, it's as if I have only one arm," Iannone told Italian newspaper Gazzetta dello Sport.
"It's now certain that at the end of the season I will have to have surgery."
Despite the pain, the 26-year-old insisted that he will compete in the upcoming Aragon meeting, adding: "I'll be there, of this there is no doubt. It is a matter of honour."
Iannone's injuries have failed to prevent him from enjoying a strong maiden season aboard the works Ducati, lying fourth in the championship, 31 points ahead of teammate Andrea Dovizioso and only 25 behind defending champion Marc Marquez.