Subscribe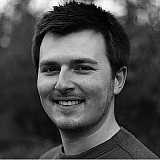 Ducati rider Andrea Iannone described his ride to third place in the Australian Grand Prix as his "strongest ever battle" since joining the MotoGP class.
Iannone was part of a thrilling four-way dice for honours at Phillip Island with Marc Marquez, Jorge Lorenzo and Valentino Rossi, ultimately beating the last named to the final podium spot with a last-lap pass on his fellow countryman.
Asked if it was the best battle of his career to date, Iannone replied: "With Marc, I remember the most strong battle at Aragon in 2011, but it was my strongest in MotoGP."
Describing the action in more detail, he added: "It was difficult for me in the braking point with the full tank, so I was not braking at the best.
"Marc passed me every time at Turn 4 [Honda] and Turn 10 [MG] because he's really strong on the brakes, but I tried my best to follow him and Vale and keep up with Jorge.
"I'm so happy because it's one of my best races in MotoGP, even though I didn't win. It was an amazing fight with the best riders, it was incredible.
"The bike was really fast in the straight, which helped me because every lap I was able to pass one rider."
Surviving seagull scare
Iannone's challenge was nearly derailed on the second lap of the race at MG Corner, where the Ducati hit a seagull (pictured above).
However, the 26-year-old's speed appeared not to suffer, the bird hitting the GP15's front fairing, Iannone quipping: "The seagull waited for me for a kiss!
"It was better that he fly before I arrive, because it kept him away from the front tyre; for sure I would have gone down [if it had hit the tyre]."