Get alerts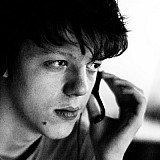 Ducati's Andrea Iannone says he would have slowed significantly to ensure a podium finish in the Malaysian Grand Prix if he knew rivals Marc Marquez and Cal Crutchlow crashed out.
Iannone, returning after a four-race absence through injury, led nine laps at Sepang, but was one of three riders to crash out of the five-strong leading pack in the second half of the race.
Despite not scoring, the Italian says he returned "in the best way" as he had been unsure whether he could be fighting out front in his comeback race.
He said: "After I ride for more than half the race at the front, I fight Vale [Rossi], I'm very, very happy because I came back after four races and I was not sure I could do this performance.
"I came back in the best way, I think."
Iannone should have had an easy path to the podium after Marquez and Crutchlow fell - with fourth-placed Jorge Lorenzo well adrift - but the Ducati rider ended up crashing shortly after the two Hondas.
"It was possible to arrive in the third position on the podium but I didn't understand that Marc and Cal crashed before me because it's the same lap," Iannone added.
"When I arrive on the straight, [if] I have on my pitboard this message 'Cal and Marc out', for sure I reduce my speed. But I crash in the same lap and it was impossible that I understand this.
"For sure, I had a good advantage over Jorge and it was possible to arrive third. In any case, it's very important for me to come back in this way, ride very well for all the weekend in the dry and wet."
While Iannone didn't get to the chequered flag, teammate Andrea Dovizioso took his first victory in seven years, adding a second Ducati 2016 win to Iannone's triumph at the Red Bull Ring.
"I'm very happy for Ducati, also for Dovi. Finally arrived the victory also for him, yes," said Iannone, who will run his final race as Dovizioso's Ducati teammate in Valencia before departing for Suzuki.
"For sure, I think he'd prefer [to win] in dry conditions. He won in the wet conditions - but the important thing is he won. I'm happy for Ducati and for Dovi."
Missing FP2 contributed to crash
Having sat out the wet-track second practice on Friday so as to reduce risk, Iannone now reckons FP2 mileage could've saved him from crashing out in the race.
Talking through his accident in the left-hander Turn 9 in the grand prix, he said: "I arrived a little bit long, I asked a little bit more on the front tyres and during the braking... and when I went down to try to turn in, I lost the front.
"This problem is because I didn't ride in FP2 on Friday - we wanted to try a different setting to adjust a little bit the grip on the rear, because I asked my crew chief to improve the grip on the rear - but we didn't have time to try this.
"Dovi used a different setting, had a little bit more kilograms on the rear, and this helped for sure in this condition for the grip. We wanted to try but didn't have time. And during the race I didn't want to risk with the setting to start with the bike I never tried before."
Additional reporting by Scherazade Mulia Saraswati