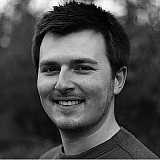 Andrea Iannone admits he is still not entirely comfortable with the race pace of his factory Ducati despite topping both of Friday's MotoGP practice sessions in Qatar.
The Italian set the pace in FP2 by a scant 0.013s from Marc Marquez, before improving by a full seven tenths in FP3 some hours later to beat Jorge Lorenzo by 0.137s and end the day on top.
But, despite being optimistic of being able to fight for Ducati's first MotoGP win since 2010, Iannone says he is still having difficulties getting the Michelin tyres to work at the start of a new run.
"The perfect day for us, but for sure we continue to work on the bike on race pace, because for me there was a little problem with the feeling with the new tyres," he said.
"At the beginning [of a run] it's a bit difficult me, so for sure tomorrow we will focus on this in FP4 and qualifying.
"For sure it will be a strong battle in qualifying, and it's really important to start [well] from the first lap [in the race]."
Comparing the situation to the Bridgestone rubber used in MotoGP until 2015, he added: "Last year was different, because from the first lap you push really hard.
"This year with this tyre it's a little bit different because the best lap time comes on the third or fourth lap.
"I tried to push from the beginning in FP3, and it was not so bad. I improve, and also tomorrow I will try this way."