Get alerts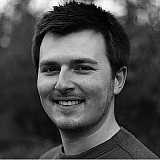 Andrea Iannone has been given a grid penalty of three places for next weekend's Austin MotoGP race after wiping out Ducati teammate Andrea Dovizioso at the final corner of the race in Argentina.
Iannone had been battling Dovizioso for second place in the dying stages of the Termas de Rio Hondo race, both having passed Valentino Rossi on the penultimate lap.
But a late lunge at Turn 13 by Iannone resulted in both factory Ducati bikes ending up in the gravel, Rossi coming through to take second and Dani Pedrosa a fortuitous third.
Dovizioso was able to pick up the bike and reach the finish by foot to salvage three points for a 13th place finish, while Iannone was out on the spot.
The MotoGP stewards panel ruled that Iannone had attempted to pass his teammate "in a way much too optimistic" and had infringed the rules by causing Dovizioso to crash.
He will therefore be demoted three grid places next time out in Austin, and gets one penalty point added to his record - although Ducati has lodged an appeal, which will be heard before the COTA race.
Iannone apologises for "disaster" tangle
Speaking after the race, Iannone struck an apologetic note after his move cost Ducati a certain double podium finish behind a victorious Marc Marquez.
"I brake too late," he explained. "I brake surely at the same point, but stayed a little bit more inside because I had Andrea [Dovizioso] on the outside. It's very strange, I don't know.
"[We could] both stay on the podium, sure, and finish the race in this way is unbelievable.  I worry for the team and for my mate, Andrea. It's a very difficult situation.
"For sure, I rode fast all weekend in wet conditions, dry conditions... we were very fast, with really high potential. ​For sure, this is a disaster."
Additional reporting by Oriol Puigdemont