Subscribe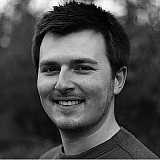 Ducati's Andrea Iannone dislocated his left shoulder in an accident during private testing at Mugello, but should still be fit for this weekend's MotoGP race at Le Mans.
The Italian crashed at the Arrabbiata 2 corner towards the end of the two-day session that Ducati chose to perform instead of participating in last week's official post-Jerez test.
Iannone was then taken for medical checks and was found to have dislocated his left shoulder, and will now undergo treatment with a specialist in the coming days to ensure he is fit to ride at this weekend's meeting at Le Mans.
"It was for sure an interesting test, and we were able to evaluate some solutions that during the GPs we find it difficult to do," said Iannone, who currently lies fifth in the championship after four rounds.
"In the end it was a useful two-day test and I am happy with how I was doing, even though unfortunately today at the end of the session I crashed at Arrabbiata 2 and banged my left shoulder pretty hard.
"In any case I'm satisfied with the way we are working, especially because the bike is still new and so we need to try different solutions in order to find the best set-up."