Get alerts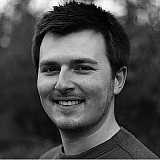 Andrea Iannone has chosen not to undergo surgery on his left shoulder in order not to jeopardise his preparations for the 2016 MotoGP season.
The Ducati rider dislocated his left shoulder in a testing crash at Mugello in May, and aggravated the injury with a fall whilst running ahead of September's Aragon race.
At the time, Iannone was adamant that he would have to have an operation once the season came to a close, and was scheduled to go under the knife on Tuesday.
But now the 26-year-old has changed his mind, citing the three-month recovery period, in which he would be unable to train, as the major factor.
"I didn't have any particular problems with my shoulder in the last few races and the second part of the season was positive when it came to my form," said Iannone.
"This winter therefore, as well as my usual training, I will do specific activities to strengthen the shoulder.
"Probably in a few years I'll have to have an operation, but I didn't want to run the risk of arriving at the start of the 2016 championship still in convalescence.
"So I preferred to delay it and focus on winter preparation aimed at strengthening the muscle area around my left shoulder."
Despite his injuries, Iannone did not miss any races in 2015, finishing fifth in the riders' standings with a best finish of second place at Mugello, shortly after his initial injury.