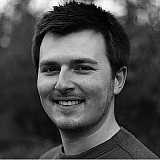 Ducati MotoGP rider Andrea Iannone has been likened to four-time 250cc world champion Max Biaggi by his manager Carlo Pernat.
In his third season in the premier class, and his first with the factory Ducati team after stepping up from the satellite Pramac operation, Iannone has been a consistent frontrunner, securing a podium finish in the curtain-raiser in Qatar and never finishing lower than sixth since.
The 25-year-old's approach has earned praise from manager Pernat, who has compared his charge to Biaggi – a bitter rival of Valentino Rossi early in the seven-time champion's MotoGP career.
"He's a lot like Biaggi, with his character, with his nastiness on track if I can put it that way, with his way of being harsh and going beyond the problems," Pernat told Motorsport.com.
"He's very harsh, he has a strong character and it's like this bike was made for him."
Confident of a big future
Asked whether Iannone could go on to enjoy a big future in MotoGP, Pernat added: "I am sure of that. First because he's going to deliver, then because he's changing.
"He has shown that he can fight for the title. This year is a bit early, even though I'm sure he can win a race, or even more.
"I believe that as early as the end of the year, even though he obviously has a contract with Ducati, he will be ready to join another official team, be it Honda, Yamaha or Suzuki.
"He still has a few steps to make, but let's say that if there are 80 steps, he's gone through 78 of them."
Both Ducati riders locked down
Pernat also revealed that both Iannone and his teammate Andrea Dovizioso are under lockdown at Ducati until the end of next season, with no break clauses in their contracts with the Bologna marque.
"Ducati has an unbreakable contract with Dovizioso and Iannone, with Marlboro's approval, until the end of 2016," confirmed Pernat.
"This means they have to ride with Ducati and Marlboro next year too. They can't leave, just like Ducati can't dismiss them."
Pernat was talking to Motorsport.com France's Léna Buffa