Get alerts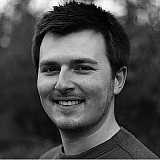 Honda MotoGP riders Dani Pedrosa and Cal Crutchlow say that the turbulent wake of aerodynamic winglets is making it harder to follow another rider closely.
Winglets were a major talking point in Thursday's opening practice session, as Yamaha and Honda experimented with the appendages that were pioneered by Ducati towards the end of last season.
And as Crutchlow warned of the dangers of a rider potentially being "sliced" by a winglet in the event of a collision, Pedrosa also voiced his concerns about how the devices were making it hard to ride closely behind a competitor.
"We saw that in the race in Australia, running behind the group," said Pedrosa. "With the winglets, there was a huge turbulence if you were running close behind a bike."
Asked by Motorsport.com if safety issues surrounding winglets had been discussed with MotoGP chiefs, he added: "We've already talked about it."
While Marc Marquez spent Thursday comparing two different winglet sizes, Pedrosa confirmed he only tried out the smaller variant on his RC213V, saying he would probably sample the larger type when practice resumes on Friday.
Turbulence "out of this world"
LCR Honda rider Crutchlow echoed Pedrosa's comments about turbulence, in particular running behind the Ducati Desmosedici GP.
 "The turbulence [riding behind a bike with winglets] is out of this world," remarked Crutchlow. "When you ride behind the Ducatis, the turbulence is unreal.
"At Phillip Island, I was behind Pedrosa and he was behind Iannone. Honestly, I thought he [Pedrosa] was going to come off the bike."