Get alerts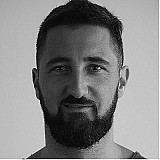 The input of MotoGP control electronics supplier Magneti Marelli's input has been key to Honda's upturn in form in the opening race of the season in Qatar.
The Japanese squad struggled with its new bike during pre-season testing, and feared it would be very far from rivals Yamaha and Ducati when the season kicked off.
However, Marc Marquez finished on the podium in Qatar, just two seconds off race winner Jorge Lorenzo and right behind the Ducati of Andrea Dovizioso. Teammate Dani Pedrosa finished in fifth.
Honda had also introduced some radical changes that would usually go against its philosophy, including a counter-rotating crankshaft, in order to address its issues.
Both riders also admitted that Honda had listened to Magneti Marelli's advice, and that the result was a much more progressive engine, having previously been reluctant to have dialogue with the Italian firm.
"It was very hard to get us to sit and talk with the people from Magneti Marelli to try to understand its electronics a bit better," an HRC source told Motorsport.com.
"Here, we do things our own way, which is usually considered the best way. But when that changes, you have to adapt to the new scenario. However, that's not easy at Honda."
Changes to the electronics have been limited this year as a result of the introduction of the standard ECU, with which Honda struggled early on during testing.
"We know we can't touch the engine [now the season has started], so we have to see the margin the electronics give us," added Pedrosa.