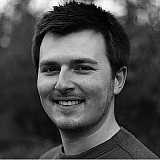 HRC vice-president Shuhei Nakamoto has hit back at Valentino Rossi's claims that Marc Marquez deliberately helped Jorge Lorenzo in the title-deciding MotoGP race at Valencia.
Lorenzo took his third premier class crown with victory at the Spanish circuit, with Marquez sticking close to his tail throughout but never making a serious attempt to pass.
This provoked accusations by Rossi, whose fourth place finish was insufficient to deny Lorenzo the title, that Marquez had acted as Lorenzo's "bodyguard", preventing third-place man Dani Pedrosa from launching an attack – a charge vehemently denied by Marquez.
It followed Rossi revealing at Sepang that he felt Marquez was riding to help Lorenzo during the preceding race at Phillip Island, which was followed by the infamous clash between Rossi and Marquez that led to Rossi having to start from the back at Valencia.
Pushing "100 percent"
But, in a Honda statement, Nakamoto defended his rider's actions, saying that Marquez "was pushing 100 percent" to deprive Lorenzo of the win and that the Yamaha rider's pace was simply too strong for Marquez to be able to launch an attack.
"We understand that it's been a very difficult day for Valentino, after leading the championship for 17 races and losing by just five points in the final race must be very disappointing," said Nakamoto.
"However, on the other side we cannot accept the strong accusations he has directed against our rider [Marquez] and Honda in the past weeks and in today's post-race conference.
"There is no evidence to support these accusations, only the fact that Marc took five points away from Valentino's competitor in the championship, Jorge."
"Today Valentino has alleged that Marc never attempted to pass Jorge, who has clearly had a very good pace all weekend which he demonstrated by taking a strong pole position in qualifying.
"Marc was struggling to stay behind him during the race and both him and Dani have done a great job to not lose too much lose too much distance to Jorge. Marc's plan was to attack in the last lap, as we have seen many times in the past if the opportunity presents itself.
"We are sorry that Valentino doesn't believe this is the case, but we are certain both Marc and Dani were pushing 100 percent to achieve the best result for the Repsol Honda Team and all our partners as always.
"We cannot accept that these accusations continue to surface time after time, as this is the perception of one person – but it is not the reality."