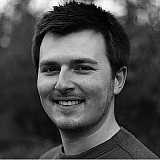 HRC vice-president Shuhei Nakamoto says he believes Marc Marquez did not intentionally slow Valentino Rossi prior to their clash in the Malaysian Grand Prix.
Rossi was awarded with three penalty points for making contact with Marquez that caused the Spaniard to crash during their battle for third place at Sepang.
This resulted in Rossi being sent to the back of the grid for this weekend's Valencia season finale, although the Italian has appealed to the Court of Arbitration for Sport (CAS) for his punishment to be suspended pending a final ruling.
Race direction meanwhile chose not to penalise Marquez, arguing that while his "behaviour was causing problems to Rossi", there was no specific rule he broke.
But Nakamoto refuted any suggestions that his rider was in the wrong, and is adamant that Marquez was just trying to run his normal race.
"In Malaysia, we know that Marc was struggling at the beginning of the race with the full tank, as has happened several times this season," said Nakamoto in a HRC statement. 
"Also in Sepang he made a mistake at the beginning of the race and this allowed Jorge [Lorenzo] to pass him. 
"Then Valentino arrived and they began to fight for third place. The passes were extreme, but safe, from both riders."
He added: "The lap times they were doing were quite fast, clearly showing that there was no intention from Marc to slow down Valentino.
"In addition, after Marc crashed and Valentino had an open track in front of him, his lap times were no faster then during the battle with Marc.
"I know Marc well. He is a good guy, with strong and honest values. Marc was just trying to defend his position, as any rider would do, and we believe him 100 percent."
Sepang fight no different from previous ones
Nakamoto added that the battle between Marquez and Rossi in Sepang was no different from those Rossi had been involved in during previous races.
The Japanese also referenced the Motegi 2010 race, when Rossi chose to fight Lorenzo hard for third place despite being out of championship contention.
"There were no comments or concerns after Dani [Pedrosa] fought with Valentino in Aragon and beat him, and also in Phillip Island with [Andrea] Iannone," said Nakamoto.
"It's been a difficult season and in Sepang Marc simply wanted to take the best result possible for him and his team, it's not in his nature to settle for fourth place when there is a chance to fight for third.
"We should also look back to Motegi 2010 when Valentino was out of the race for the title but had a great battle with his teammate Jorge.
"After the race, when Jorge complained about Valentino being too aggressive and with no meaning as he was out of the Championship, Valentino commented: 'I said to Yamaha, what do you expect from me, to arrive behind? If I know this I will stay at home.'
"We totally agree with Valentino's approach and will always support our riders to achieve the best results possible."