Get alerts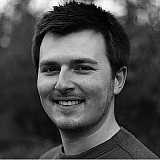 HRC vice-president Shuhei Nakamoto has hinted that the Repsol Honda MotoGP team will stick with an unchanged rider line-up for the 2017 season.
The Japanese factory has run Marc Marquez and Dani Pedrosa for the last three seasons, and both Spaniards' contracts are up for renewal at the end of 2016.
Pedrosa's uncertain form in the first half of last season, which was interrupted by a forearm operation, had led to speculation that Honda could seek a replacement for 2017.
But his results improved late in the year once he had recovered, the 30-year-old taking wins at Japan and Malaysia, and Nakamoto hinted that he and Marquez will both be retained for at least another season.
"In the second half of the year [Pedrosa] was very strong, with two wins," the Japanese told Marca. "Some fans criticised him, but Dani is a fast rider.
"Marc and Dani, our line-up for 2016, is the best combination to me. As their contracts finish this year we have to talk about a renewal.
"We haven't done it yet, but I think we'll be able to announce it halfway through the season."
Marquez still "number one"
Nakamoto added he believes that Marquez is still the best MotoGP rider in the field on pure pace despite his difficulties last season, when the two-time champion registered five DNFs due to crashes.
"Marc couldn't fight for the championship last year, but from a speed point of view he is the number one," said Nakamoto. "Had he finished those races, he would have been champion.
"He always tries to win every race, but now he knows that winning the championship is much more important.
"Marc is still a very young kid, he needs more experience and I think last year's result have helped him understand this."