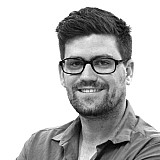 Marc Marquez believes Honda made a breakthrough with its MotoGP engine during the final day of the Phillip Island test.
Despite being quickest on the Wednesday and second quickest on Thursday, the World Champion expressed concerns over the behaviour of the engine and electronics over the first two days of running in Australia.
However, the Spaniard says he and Honda made a genuine breakthrough with its package during Friday's 96 laps of testing, which saw him slot into second behind runaway pacesetter Maverick Vinales.
"We found a small road, a small way," Marquez said. "Every day I was telling the same, we are missing something on the electronics, on the engine. But today, especially in the afternoon, we improved quite a lot.
"In the morning we did a big change and we spent a lot of time to try big things. But then in the afternoon we concentrated more on our base and tried to work on these problems.
"Nearly every exit the lap time was coming better and better because I felt better on the bike.
"It looks like [the team] starts to understand what I want, with this engine. Still it's not what I want, but it's getting better and better."
Marquez added that it was an opportune time to take a step forward, with the pre-season rapidly slipping away.
"We spent more than 100 laps per day, we spent a lot of time but I think it's normal," he added.
"We must understand, it's important to arrive in Qatar and from the beginning have a good base. Because during the race weekend we can not do 100 laps per day, the time is much less."