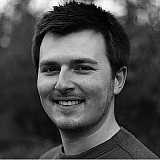 HRC team principal Livio Suppo has denied that Honda has protected Marc Marquez following the controversy surrounding his ride to second place at Valencia.
After finishing close behind new champion Jorge Lorenzo on Sunday, Marquez faced accusations from Valentino Rossi that he had acted as Lorenzo's "bodyguard" during the race.
Marquez was however quick to deny any such claims, while Honda issued a statement that evening voicing its support for the Spaniard, saying there was "no evidence" for Rossi's claims.
Speaking during a HRC press conference at Valencia on Wednesday, Suppo admitted Marquez's talent means he holds considerable power within the Repsol Honda team, but was adamant that the team would not have supported Marquez if it truly believed he had committed any wrongdoing.
"In this sport, the riders are the most important," said Suppo. "The race on Sunday showed the gap between the top guys and the others is too much clearly.
"The first 'human' was [Andrea] Dovizioso, 25 seconds behind the leader [in fifth], so one of the problems we have at the moment is that the riders make such a big difference, and it's hard to find someone who can close this gap.
"That means the rider has a lot of power, but having said that we totally agree with Marc. We are not saying this because Marc asked. If we believed he was wrong, we would have told him.
"We are not his slaves; we truly believe what he says."
"Crazy" for Marquez not to try to win
During his press debrief on Tuesday, Marquez said that he was aware finishing second to Lorenzo would have created controversy, and Suppo affirmed that the two-time champion would have been "stupid" to do what Rossi accused him of.
"I am so sad for what happened on Sunday, because I know that he really wanted to win this race, and when I saw him in parc ferme, I had never seen him so disappointed," Suppo added.
"He's a clever guy, you'd have to be stupid to do deliberately what happened on Sunday.
"It would have been crazy for Marc not to try to beat Jorge; even if he was in front and Jorge second and Dani third, [Lorenzo] would still have been world champion with the same points [as Rossi]."