Get alerts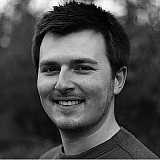 Honda has confirmed that Casey Stoner will part ways with the Japanese manufacturer at the end of the year, paving the way for the two-time champion to join Ducati as a test rider.
It was revealed during post-season testing at Valencia earlier this month that Ducati, where Stoner took his first MotoGP title in 2007, had approached the Australian about rekindling their relationship.
Stoner has tested for Honda since the end of his MotoGP career in 2012, and made a race return in the Suzuka 8 Hours in July, but confirmation has now arrived that the five-year partnership between the 30-year-old and HRC is about to come to a close.
As well as the 2011 title, Stoner took 15 race victories and 17 pole positions for the factory Repsol squad during his two-year stint at the team.
"We have great memories of Casey's time with Honda," said HRC vice-president Shuhei Nakamoto.
"From the moment he arrived in 2011 in the Repsol Honda Team we had a very close relationship and we always enjoyed speaking to him about racing and technical matters.
"Of course his championship win in 2011 was a very special moment for us and a highlight of my career."
He added: "Even after his racing days were over, I enjoyed attending his tests to take with him and spend time together.
"We would like to thank him for everything he gave to us over the past five years and send our best wishes to him and his family."