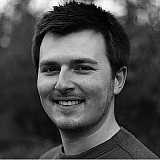 Aspar Honda rider Nicky Hayden has broken his right thumb ahead of this weekend's MotoGP race at Aragon.
The 2006 champion's injury occurred last weekend while training on minimotos in Italy, although Hayden is nonetheless hopeful of still being able to compete at the Spanish venue.
"I have seen the doctors and had the scans and I am optimistic I'll still be able to race but we will have to see on Friday how I feel," said the American.
"Unfortunately it's the right thumb, which is always a little bit worse, but I have been doing a lot of therapy in the last days and I definitely feel a bit better.
"We weren't having an easy season as it is and this won't make it easier but injuries are as much a part of this game as finding a set-up for your bike!"
Hayden currently sits down in 19th place in the riders' standings, having taken just three points finishes this season – his best result being 11th at Le Mans.
The 34-year-old is heavily tipped for a switch to World Superbikes next season, although he insisted in an interview with Motorsport.com earlier this year that he isn't ready to quit MotoGP just yet.