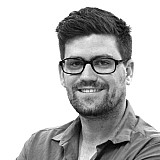 Wayne Gardner has described his stint in a Japanese jail as "horrific" after arriving back in Australia.
The 1987 World Champion was locked up along with son Remy after a road rage incident turned violent on the morning of the Japanese GP.
Remy was released and made it back to Australia in time for the Phillip Island Moto2 race a week later, but Gardner was only released late last week, and only arrived back in Australia yesterday morning.
Describing the ordeal to reporters at Sydney Airport upon his arrival, Gardner said he received very little help from the Australian government, and wasn't given any communciation with the outside world.
"It was horrendous, I never want to do that again," he said. "I haven't been able to have contact with anybody, that's the problem. [I've] been locked up in a cell for 12 days and no communication with the world – it was pretty horrific.
"You've got no idea what happens in those situations, and to cut you off from communication and when your son's racing and they won't tell you where he is, how he's gone, has he crashed…
"It was horrendous, how they treat you in the communications, and I'm just horrified by it all.
"I just want to see my parents and make sure they're okay. It's the first time I've been to jail, so it's a bit of a shock to everybody."