Subscribe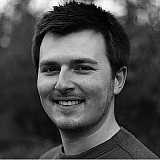 The Forward Racing MotoGP team has confirmed it will miss the forthcoming round of the series at Indianpolis following on from team boss Giovanni Cuzari's arrest.
The Italian was apprehended by Swiss authorities earlier in the month on charges of corruption and fraud, throwing into doubt the future of his team, which runs Loris Baz and Stefan Bradl in the premier class and Simone Corsi and Lorenzo Baldassarri in Moto2.
Although the reaction of certain team sponsors to Cuzari's arrest has made it impossible for the team to compete at Indianapolis on August 9, talks are ongoing between Forward managing director Marco Curioni and IRTA, the independent MotoGP teams organisation, about how to proceed.
The team is now aiming to put together the necessary funds to be present at the following round of the championship at Brno on August 16.
"It was a very difficult week for the Forward Racing team," said Curioni in an official statement. "Only in the last hours we have glimpsed the real possibility of overcome this situation.
"I hope to have Giovanni - who until proven to the contrary he is correct to assume innocent - soon with us and available to find a solution.
"In this dark moment, several "partners" and "friends" have understandably distanced himself from the team and then for this reason I want to thank those who are helping us.
"Dorna and IRTA gave us full support from the beginning, all members of the team that they gave their unconditional support and those sponsors and the new companies - that despite the objective concerns - gave us confidence and are interpreting the meaning of sponsorship in the original reason: financial aid to allow the athlete to realise his talent."