Get alerts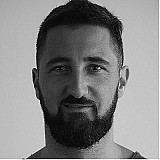 Three-time Grand Prix motorcycle racing champion Luca Cadalora has been recruited as part of Valentino Rossi's entourage in an as-yet unclear role.
It is becoming more common for MotoGP riders to hire ex-racers to assist them on a regular basis, helping them make decisions both on and off the track.
The latest rider to do that is Rossi, who on Tuesday - the day of his 37th birthday - showed up at Phillip Island with a new colleague in the form of Cadalora.
It is not clear yet what the role of the Italian three-time champion will be, although it's more than likely he will focus on riding matters.
Questioned by Motorsport.com on his arrival to the paddock at the Australian track, Cadalora was ambiguous and didn't want to go into detail.
"Let's see how things go here and then we'll see if we continue," he said.
Rossi and Cadalora have a very good relationship and have even ridden together - for example, last May at Misano, and last month during the supermotard 100km that takes place at Rossi's ranch in Tavullia.
Wilco Zeelenberg has had a similar role for several years with the man on the other side of the Yamaha garage, Jorge Lorenzo. The Dutchman is trackside every time the Spaniard jumps on the bike, and he shares his thoughts on what he sees from the outside.
Sete Gibernau took advantage of his holidays and travelled to Sepang a couple of weeks ago to help out Dani Pedrosa, something that Randy Mamola also does for Bradley Smith.