Get alerts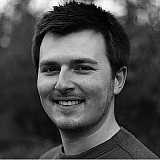 The Kymi Ring, a new circuit under construction in Finland, plans to host a round of MotoGP from 2017 onwards, having reportedly struck a deal with series promoter Dorna Sports.
Designed by Clive Bowen's Apex Circuit Design firm, the new track near the Finnish town of Kausala will measure 4.8km and feature 15 corners, and is being constructed to FIM Grade A standards.
Work on the Kymi Ring began last year, and the circuit has already reached an agreement with Dorna Sports to host MotoGP starting from 2017 according to Omnicorse, having been visited last year by Dorna's Managing Director of Events, Javier Alonso.
"The track will certainly be approved for Formula 1, but a grand prix has never been in the plans," said Kari O. Sohlberg, the president of Finland's national governing body for motorsport.
"An F1 race is not a realistic goal, because the amount of money required every year is so great that it would not be possible to pay for the rights. This kind of money cannot be found today in Finland.
"Instead, MotoGP and Superbikes, and series such as GP2, GP3 and DTM fit perfectly with our plans."