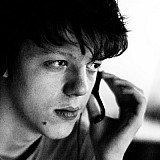 The FIM and the Honda Racing Team have taken a joint decision not to release the telemetry pertaining to the now-infamous collision between Valentino Rossi and Marc Marquez, according to FIM president Vito Ippolito.
The clash between the duo ended up being the defining moment of the 2015 season, with Rossi incurring a penalty that sent him to the back of the grid for the Valencia finale - and eventually contributed to him narrowly missing out on the title.
In the immediate aftermath of Sepang, Honda and its main sponsor Repsol accused Rossi of "kicking" Marquez, HRC vice-president Shuhei Nakamoto adding that his team had the data that supported the claims.
However, while Ippolito confirmed the data had been passed on to the FIM, it was never released publicly - and the FIM president insisted it will be kept that way.
"During the last competition in Valencia, team Honda informed us that they had all the telemetry relating to the incident," Ippolito said.
"Now the data are in our hands, and Honda and the FIM have decided together not to release them so as not to fuel further polemics.
"It is true that at the end of the season the polemics around the Rossi - Marquez case swelled to unprecedented levels.
"For that reason, we asked all the people involved, including the teams, to refrain from engaging in controversy about what happened in Sepang.
"The dispute was brought before the CAS and the case is now closed."