Get alerts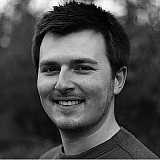 Aleix Espargaro says he is to blame for a lacklustre showing on the second day of MotoGP testing at Phillip Island, admitting that Maverick Vinales' form shows Suzuki has made big progress.
Vinales logged the quickest time at the Australian track on Thursday, edging out Honda's Marc Marquez by 0.161s, while Espargaro languished in 15th place, 1.2 seconds off the pace.
Describing the day as a "disaster", Espargaro conceded that teammate Vinales' form was a better indication of where the new GSX-RR is at than this own disappointing pace.
"Today was a disaster – one of the worst test days of my life," Espargaro told the media at the end of the day.
"We tried a lot of different things, especially for direction change, but I was not able to be fast – I had a lot of problems with my arm because I was not riding smoothly.
"It was not the fault of the bike, today I was not competitive at all. We saw today with Maverick that Suzuki made a good step, but I was slow."
Vinales praises new chassis
For his part, Vinales  was impressed with the 2016 Suzuki chassis when he tried it during the afternoon, even though it is heavier than its predecessor.
"All morning we used the old chassis, then at midday we tried the new one, which felt positive," said Vinales.
"The new chassis is better in the fast corners, without gas it turns much more, also in the slow corners. But it looks like it's a bit heavier, which makes the laptime slower.
"So we need to work to make the chassis lighter and try to have more grip."
Vinales also said that part of the reason for his rapid pace was his own affinity with the Phillip Island circuit, but said it would not have been possible without the Suzuki working well.
"Last year this track was good for me, I have a really good feeling here, and I was more motivated here than in Malaysia," said the Spaniard.
"But, if the bike isn't working well, you don't go fast – so it means the bike was working well, and that we have made good steps."