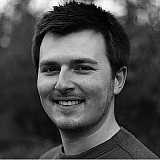 Aleix Espargaro says his first experiences of the Aprilia MotoGP bike he will ride next season reminded him of the Forward Yamaha bike he raced in 2014.
The Spaniard, who moves across to Aprilia from Suzuki, tried out the RS-GP for the first time in post-season testing at Valencia, where he ended up ninth fastest on the second day, 0.910s off the pace.
Speaking about his first impressions of the bike, Espargaro was encouraged, saying the Aprilia's stability under braking was reminiscent of the Open-class Yamaha M1 he rode with the Forward Racing squad in 2014.
That year, he took pole position in Assen and a second place finish in the wet at Aragon on his way to seventh overall in the standings, which remains his strongest campaign in MotoGP to date.
"I'm really satisfied," said Espargaro. "The bike, sincerely, is a little bit better than what I expected. We did a lot of laps on really used tyres and we can see the bike is good.
"The thing that impressed me most is the stability of the bike, it reminded me of the Forward Yamaha I had [in 2014]. It's really stable on the brakes.
"I was [expecting] a bike that turns a bit less, because this is what Alvaro [Bautista] and Stefan [Bradl] said, but the turning is not that bad.
"We will need to work a little bit on acceleration, the torque on the first part of acceleration is quite low. I think that's the priority right now."
Along with braking stability, Espargaro reported that the electronics set-up of the RS-GP was another strong point of the bike.
"Regarding the electronics I'm really happy, one of the best things of this bike and this team is the electronics," he added.
"I felt extremely good immediately, I didn't touch anything regarding traction control or engine brake."
Espargaro's new teammate Sam Lowes endured a more difficult test, crashing on the first day and then sitting out the second day as a result.
Despite being in pain, the Briton did not suffer any injuries and will return to action for next week's private test at Jerez.