Get alerts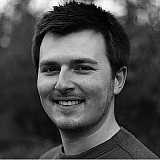 Ducati sporting director Paolo Ciabatti says Andrea Iannone must "curb his enthusiasm" after wiping out teammate Andrea Dovizioso in the final corner of the Argentinian GP.
The factory Ducati riders were running in second and third on the last lap before the collision, but a last-ditch passing attempt Iannone at the final corner on the last lap resulted in both him and Dovizioso crashing.
Ciabatti says Iannone, who got a three-place grid penalty for causing the clash, must focus on finishing races, the 26-year-old having also crashed out of the lead in Qatar.
"He certainly hasn't done himself any favours, much less his teammate or Ducati," Ciabatti told Italian radio station Radio 24.
"We know he's very fast and has a big heart, obviously he's very disappointed because he realised he tried a manoeuvre which led to disaster.
"Iannone is an extremely talented and intelligent boy, however, he must curb his enthusiasm because he must finish races.
"This is even more the case when you get close to the finish line on a weekend as difficult as this one. It would have been an important result for Ducati."
Ducati's rider line-up for next season remains up in the air, as Jorge Lorenzo considers whether to accept a "super offer" from the Italian squad or remain at Yamaha.
Ciabatti says that a rider of Lorenzo's calibre is even considering such a move shows the team's progress.
"We have never denied our interest in the top riders who are out of contract," he said.
"It's clear that, given our future ambitions, knowing one of the top riders could be available and interested in an offer from Ducati shows we are doing a good job.
"We are still making our assessments, although we are at a fairly advanced stage. Then we will decide the ideal line-up for 2017."