Subscribe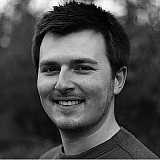 Ducati CEO Claudio Domenicali says the Italian manufacturer must target winning "at least" two races during the 2016 MotoGP season.
Ducati enjoyed its best season in the sport since 2010 this year, with riders Andrea Dovizioso and Andrea Iannone amassing eight podium finishes between them.
But the Bologna marque missed out on fulfilling its objective of taking its first Grand Prix victory since Casey Stoner's 2010 Phillip Island win, Dovizioso coming up just two tenths short in Qatar's season-opening race.
In spite of that, Domenicali says that now the squad must aim for multiple victories in 2016.
"We must win at least two [races]," he told Gazzetta dello Sport. "We got very close [this year], with some very good races, but the competition is very strong.
"The championship is the highest level, but the objectives will not change: we must improve."
Stoner wildcards unlikely
Domenicali also said that, while Stoner is committed to doing all he can to help Ducati be competitive in his new role as test rider, he doesn't foresee the two-time champion making a return to racing any time soon.
"There were some hard times, as in any family, but we have not forgotten what has been for Ducati," added Domenicali. "Casey has a lot of experience, he has matured a lot.
"He seems interested, focused, dedicated. He wants to apply his knowledge to ensure that the two Andreas have the best bike possible.
"Things are clear between us for now – [wildcards] are not in our plans or his."