Subscribe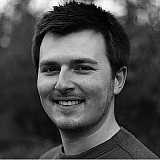 Andrea Dovizioso says that expectations at Ducati were raised to unrealistic levels following the Italian manufacturer's strong start to the MotoGP season.
The Bologna-based marque made it to the podium in five of the first six races, including a two-three for Dovizioso and Andrea Iannone in the season opener in Qatar, but has struggled to match the pace of Honda and Yamaha in recent races.
Dovizioso believes that the team's early season form was not representative of the team's progress, and that recent gains made by Ducati's rivals have exposed the weaknesses of the Desmosedici.
"Maybe we started the year too strongly, and everyone expected that we would have become faster during the season," said the Italian after last weekend's German Grand Prix.
"Three podiums in a row [in the first three races] raised expectations, but that was not the reality.
"In general the others have improved a bit; maybe in the first three races for one reason or another they failed to make the most of their potential.
"The limitations of the GP15 are clear, but what to do about them isn't. We have to understand why in the last few races we have been so far behind Honda and Yamaha."
Ducati win still feasible
Despite its recent struggles, Dovizioso is adamant Ducati has not abandoned its ambition of winning a race for the first time since 2010 before the end of the year – but warns that this wouldn't necessarily signify the breakthrough the team is looking for.
"With the base speed of the GP15, we believe it is absolutely possible [to win], but that's not the point," added the 29-year-old.
"If by chance we win at Indianapolis, that's not to say we have solved our problems."