Get alerts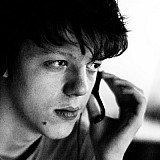 Ducati's factory duo of Andrea Iannone and Andrea Dovizioso are both cautiously optimistic about the marque's chances of mounting a victory bid in the MotoGP season opener in Qatar.
The Losail International Circuit played host to Ducati's best performance of the 2015 campaign, with Dovizioso coming up just 0.2s short of race winner Valentino Rossi at the finish and Iannone joining his compatriots on the podium.
And after what has appeared to be a strong pre-season, the duo are again expected to be among the frontrunners at Qatar.
Asked by Motorsport.com whether Ducati could go toe-to-toe with the favoured Yamaha squad for victory, Iannone said: "I think we have a really good possibility.
"It's a really great start for us, it's really important for us to start in this way. For sure, the feeling with the bike is really good and I'm really happy.
"The Yamaha is really strong, Jorge [Lorenzo], Vale, but for sure, also Honda and Suzuki - but for the first practice, we are really happy."
Dovizioso, when asked the same question, was a bit more reserved.
"[It's] too early to know - but it can happen, we would like it to happen," he said.
"I think there are maybe some other riders in the fight, but we have to wait minimum until tomorrow to understand the pace."
Mixed practice showings
While it was a rather expected Yamaha 1-2 out front in the first grand prix weekend session of season, Iannone was not far back in third, placing less than 0.03s behind runner-up Rossi.
"A really great start for us, really happy," Iannone said. "The feeling with the bike is really good and this is really important for us.
"Unfortunately, at the last exit, I tried a different setting on the bike and not improved the feeling - this is the only negative point of this first practice.
"But I worked very well with the team and my guys, which is really important."
For Dovizioso, it was a much more subdued outing, the one-time grand prix winner finishing almost a second adrift of pacesetter Lorenzo in ninth.
"Like we thought, the conditions are different [from] the test - even if we tested one week ago, the conditions would be different [now]," he said.
"I had a vibration on the front so I couldn't push really hard in some corners. We have to understand if it was the tyre or if it is our set-up with these conditions.
"Nothing really bad, but I didn't really have the feeling to push harder to improve a few tenths - it wasn't the important session to do that. We have one night to work on that, it's the key point, it's the main point. The feeling, anyway, it was quite good."
Additional reporting by Jamie Klein