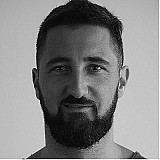 Ducati has been forced to cancel its scheduled test with Casey Stoner in Qatar this weekend following a mistake in the interpretation of MotoGP rules.
The Italian team misinterpreted the sporting regulations, which state that no circuit can host a test 14 days before a race there takes place.
Therefore, Ducati has been forced to cancel the test it planned at Losail from Saturday and Monday.
"We made an interpretation error," a spokesman for the team told Motorsport.com.
It is unclear if the squad will make further statements on the subject at the end of Friday's session.
Ducati had rented the track from Saturday to Monday, with Stoner scheduled to test for two of those days and the third being used for promotional events.
The problem arose due to Ducati's interpretation of the rules, as Thursday, March 17, counts as part of the first race of the season and the team would be breaking the rules if it tested.
Something similar happened to Yamaha, although it realised earlier and cancelled the test it had planned with Colin Edwards on Tuesday and Wednesday next week.