Subscribe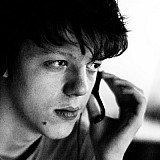 Ducati factory riders Andrea Iannone and Andrea Dovizioso believe they can take the fight to the works Yamahas on Sunday at COTA - albeit concede they are unlikely to catch Marc Marquez.
Iannone was fourth-quickest in qualifying, but will start seventh due to his grid penalty from Argentina, one spot behind teammate Dovizioso.
The factory Yamahas of Jorge Lorenzo and Valentino Rossi, meanwhile, qualified on the front row behind pre-race favourite Marquez.
But while Iannone and Dovizioso reckon Marquez won't be matched, they both expect to challenge the Yamaha factory bikes.
"Our pace in the race [simulation] with the hard rear, it is quite good," Dovizioso said.
"We have a good feeling with that - we have to see tomorrow. Marquez is a little bit far, very difficult.
"But the other riders, especially the Yamaha riders, are fast, but not so fast. So we have to keep working to arrive in the race a little more competitive."
Iannone concurred: "I think the pace is not so bad. Marc is a little bit better than everybody, but Jorge is very close, for me."
Mixed emotions in qualifying
Both Iannone and Dovizioso conceded they were not completely satisfied with the outcome of the qualifying session.
Iannone said: "I'm not happy 100 percent [with qualifying] because it is difficult. The grip on the rear is less and especially when I want to reduce the speed on the braking point, the rear tyres reduce the speed less compared to this morning [in FP3].
"The engineers are now checking if the track is worse or it's some other thing."
Dovizioso said: "I think we have margin tomorrow to improve on the warm-up, but I expected to be a bit faster in qualifying - and it didn't happen."
Additional reporting by Oriol Puigdemont