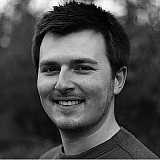 Ducati MotoGP boss Gigi Dall'Igna says that the Italian manufacturer wouldn't be able to refuse Casey Stoner the chance to race this season if he wanted to.
Two-time champion Stoner made his first Ducati outing since 2010 on Saturday in a private session at Sepang, before joining the official pre-season test on Tuesday and Wednesday.
Riding last year's Desmosedici GP15, the Australian was the fastest of the Ducati riders on the final day, lapping 1.5s off the pace of Jorge Lorenzo.
While Stoner has indicated he has "no intention" of making a wild-card outing this season, Dall'Igna admits that it would be hard to turn him down if he were to change his mind.
"We haven't hired him for that purpose [racing], but if Stoner says he wants to race, you can't tell him no," said Dall'Igna.
"Our goal is to win the championship and we can't be afraid of someone coming and demonstrating that he's better than us.
"When we told [race riders Andrea Dovizioso and Andrea Iannone] that we had reached an agreement with him, both of them agreed."
Dall'Igna also said having a rider as illustrious as Stoner on board to perform development work during the season could give Ducati an edge over chief rivals Yamaha and Honda.
"With the testing restrictions imposed by the rules on racing riders, having Casey as a tester is a big help," said the Italian.
"If I had to highlight one of his best virtues, it would be the ease with which he can overcome problems. He can help us a lot there."
Additional reporting by Oriol Puigdemont