Get alerts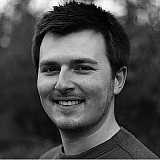 Andrea Dovizioso says it "took too many years" for him to score a second career MotoGP victory, which came seven years on from his first at Donington Park in 2009.
The Italian emerged victorious in a duel with fellow countryman Valentino Rossi in the closing stages at Sepang, the pair both surviving in a race of attrition in wet conditions.
It also marked Dovizioso's first win with Ducati, where he has raced since 2013, and the Italian marque's second win of the year following Andrea Iannone's success in Austria.
Speaking afterwards, Dovizioso said the long wait for his second win in the premier class made the feeling of clinching victory in Sepang even better.
"The reality is I had a small problem from the first laps on the right when I make maximum angle, and I was scared about that," he admitted. "But it didn't get worse, so that was good.
"My bike was working very well. I couldn't really be the fastest, but kept the same speed from the beginning to the end.
"The last victory was [in] 2009, it took too many years [to get a second] but now that feeling when you win, all the negative things that have happened during the years go away.
"So happy for Ducati, because we struggled a lot the last four years but now we come back strong and we want to fight for the championship in the future.
"We fought a lot, but the now good feeling is even better."
Win silences critics
Asked if he felt a win was needed to justify Ducati's choice to retain him alongside new signing Jorge Lorenzo for the next two seasons, Dovizioso replied: "For me, no; for this world, yes. This is the reality.
"For me, the victory is always important, but we have to be competitive to fight for the championship. A win doesn't mean you can fight for the championship, and we are here for that.
"[But] for me [personally] it's important to come back. They can't speak in a bad way to me."