Subscribe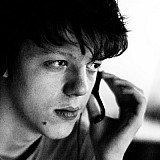 Ducati factory rider Andrea Dovizioso insists that his Circuit of the Americas clash with Honda rider Dani Pedrosa is "different" compared to his collision with teammate Andrea Iannone in Argentina.
A week on after being taken out by Iannone in the final corner of the Argentina race while fighting for runner-up, Dovizioso was speared off at Austin by the out-of-control bike of Dani Pedrosa, once again robbing the Ducati man of a podium shot.
But while Dovizioso said that Pedrosa's mistake was "bad", he did suggest that it was easier to take than Iannone's Argentina mishap.
"It's always bad to lose the points if somebody makes a mistake," Dovizioso said. "But there is a way to do that, especially if your career is long and you never did something bad, like Dani.
"You know it wasn't his intention, he didn't try to take a risk to hit me - like what happened in Argentina.
"It's bad because the final result is the points in the championship and this is the most important thing, but [things like these] can happen because everybody is on the limit."
Pedrosa "not a kamikaze"
Dovizioso continued: "I know Dani from many years. Dani is not a kamikaze, trying to overtake you every time on the brakes.
"[It] is bad, he made a mistake and this is the reality. But from Dani is different compared to Argentina."
Elaborating further on the incident, which happened heading into Turn 1 on the seventh lap, Dovizioso recalled: "I didn't see what happen but it was quite easy to analyze before seeing the crash - there there is the jump and if you arrive [into Turn 1] with too much pace before the braking, it's easy to lose the front.
"I braked too late, I think he followed me, he braked too late. But immediately when I brake, I knew I was [late] so I had to reduce the speed a little bit.
"I think he didn't react very fast and it was too late to try to recover what happened."
The Honda rider apologises
For his part, Pedrosa reiterated his apology to Dovizioso, having previously visited the Italian in the Ducati pits after the race.
"The problem is that the front locked as I went over the rise [approaching Turn 1]," Pedrosa said. "I locked the front and I could feel it, save it, but the next [lap] was bigger and I lost the bike. 
"So sorry for Dovi because it's a sh*t feeling when they hit you down, and the impact was quite hard."
Additional reporting by Charles Bradley and Oriol Puigdemont