Get alerts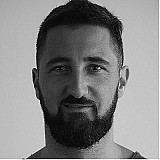 Having completed his first test with Ducati, MotoGP frontrunner Jorge Lorenzo insists he will not find it easy to beat new teammate Andrea Dovizioso.
Dovizioso, who has completed nine seasons in MotoGP, has spent seven of those nine campaigns as part of a two-bike set-up - and finished as the lead rider in four of those seasons, having edged the likes of Cal Crutchlow, Nicky Hayden and Andrea Iannone.
In 2017, Dovizioso will have Lorenzo beside him, the Spanish rider already having made it clear that he won't make the mistake of underestimating someone who has been riding a bike as peculiar as the Ducati for four years.
Lorenzo and Dovizioso have known each other well for a long time, as they were rivals for the two 250cc titles that the Majorcan won in 2006 and 2007.
"Andrea is a very logical person and with a lot of experience. He doesn't make mistakes, always finishes the races and scores a lot of points," said Lorenzo.
"He was very fast in Valencia and I think he's in the best moment of his career. It won't be easy to be faster than him."