Get alerts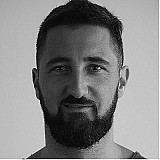 Dorna has decided to part ways with its MotoGP race direction representative Javier Alonso as part of a restructuring process, Motorsport.com has learned.
Alonso leaving Dorna will mark the end of the tenure of one of the MotoGP promoter's longest-standing members - and is believed to be part of a process aimed at optimising protocols and working methods.
In any case, the specific reasons that have led to the company's bosses making this change are still unknown.
It is also yet to be seen whether the new structure in charge of overseeing the races will retain a visible head of operations, like it has done until now, or whether the responsibilities will be shared among several people.