Subscribe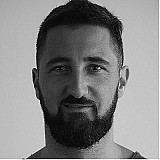 Carmelo Ezpeleta, the head of MotoGP promoter Dorna Sports, has been ordered to pay a fine of 3.9 million euros by the Spanish Supreme Court for tax offenses committed in 2003 and 2004.
Ezpeleta and Enrique Aldama, two of Dorna's senior executives, simulated a shares trade in 2003 and 2004 to obtain financial benefits and carry out a hidden distribution of profits.
The decision by the Supreme Court means that the two men and their respective partners must pay 3.9m euros (Ezpeleta) and 2.7m (Aldama) in taxes from 2004.
The ruling also established that both committed a serious infraction by not paying the corresponding tributary fees, meaning the Spanish tax authorities will need to establish the corresponding administrative sanction.
Dorna has reacted in a statement, expressing its disagreement with the ruling.
"Despite holding the Decisions of the Courts in the highest regard, Dorna would like to express its disagreement with the content of the Decision of the Supreme Court regarding the classing of the 'leverage recapitalization' transactions performed in 2003 and 2004, from the tax law perspective, as simulations," said the Dorna statement.
"Transactions of this kind are commonplace in the economies of neighbouring countries and are perfectly valid from a corporate law perspective.
"The fact that they are not to be classed as simulations is acknowledged by several Supreme Court justices, who have made known expressly their disagreement with the content of the judgements by expressing dissenting opinions.
"Dorna is analysing the possible ways in which these judgements might be contested."