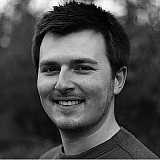 Cal Crutchlow will remain at the LCR Honda MotoGP team for 2016 after signing a two-year extension with the Monaco-based operation.
The 29-year-old Brit had been linked to a potential switch to Pramac Ducati, before making it clear at Indianapolis that he expected to remain with his current employer for the foreseeable future.
Heading into his home race at Silverstone this weekend, Crutchlow lies ninth in the riders' standings, taking a best finish of third in Argentina but suffering four DNFs, including last time out at Brno.
"I am very happy to continue my relationship with LCR for 2016 and 2017," said Crutchlow.
"[Team boss] Lucio [Cecchinello] has a fantastic team and I look forward to growing further with them and with Honda. We started the season well and I believe we can score some great results in the rest of this year and in the season to come."
Cecchinello added: "Cal is one of the most talented riders in the whole MotoGP field. He has got the skills and the potential to battle with the top riders and fight for the podium spots, as he demonstrated in Argentina earlier this season.
"Cal is extremely professional and during the season we have built up a great rapport. It's a pleasure to be working with Cal again in 2016 and I look forward to the years to come."
While Crutchlow will continue to campaign a factory-spec Honda RC213V for the next two years, it is expected that LCR will be unable to continue to field a second bike due to financial constraints.
If this proves the case, HRC-contracted rookie Jack Miller, who graduated to the premier class this year directly from Moto3, would be placed elsewhere in 2016, most likely at the Aspar team.