Get alerts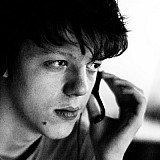 LCR Honda rider Cal Crutchlow believes an electronics issue was behind the lap seven crash that ended his promising run in the MotoGP season opener at Qatar.
Crutchlow was running seventh, close behind the factory Honda of Dani Pedrosa and the Suzuki of Maverick Vinales, when he crashed out of the race at Turn 4.
Speaking to the media after the race, the Briton revealed that the crash did not appear to be caused by human error from him or the team but rather an issue with the new-spec control electronics.
"I don't think it's a problem with our team, we think it's a problem with something [else]. And we had electronic problems this weekend, sure - but we should have been able to finish the race with the problems we had - and them something new happened in the race.
"We don't think it's a person's fault, we think it's a problem of hardware.
"Every lap, the bike moved position, it moved 200 metres every lap. I went into Turn 4 probably 60 km/h faster than the lap before - and I [had] braked earlier.
"We know it wasn't our fault, we are really disappointed because I had a really good pace, I had a really good feeling with the bike, I was confident."
Should've retired right away
The Briton said that the issue with his bike had been evident from the very start - and that he, in hindsight, should have taken the decision to pull out of the race then and there.
"I should've just pulled in after the first lap - because I knew there was a problem," he said.
"I already had it in my head that I had to continue and that was it, I would never pull in. And... that was the end of it."
Robbed of "easy fifth place"
Crutchlow believes that, if not for the crash, he would have had the pace to clear both Pedrosa and Vinales, both of who appeared to slow down in the second half of the race.
"Maverick and Dani were in front of me and they were gaining six tenths in the last sector - and we were catching them in the rest of it.
"I felt really good on the bike. Maverick and Dani were not going fast and, honestly, it was an easy fifth place for me today. I'm really disappointed."
Additional reporting by Jamie Klein