Get alerts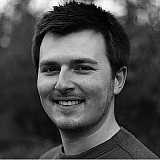 LCR Honda's Cal Crutchlow has revealed that a braking error was responsible for his crash during Sunday's MotoGP race at Le Mans.
Sunday's race was a disastrous one for Honda, as Crutchlow, Dani Pedrosa and Scott Redding all suffered low-side crashes as the factory RC213Vs struggled for grip in the higher race-day temperatures after a much cooler qualifying session.
But Crutchlow admitted that this wasn't the reason for him crashing out on the eighth lap of the race at La Chapelle corner while running in seventh place behind Marc Marquez.
"It seems all the Hondas struggled for front grip, but this wasn't actually the reason for the crash," said the Brit.
"My foot slipped off the rear brake pedal and as that happened I grabbed the front brake, which caused a big spike in the front braking and caused me to crash.
"I'm really sorry to the team for that because I felt that in the latter part of the race we were due to come stronger and fight in the group that was immediately in front of me.
Crutchlow nevertheless added that his lack of race pace was rooted in the same front-end issues that afflicted the rest of the Honda riders.
"I was close to Marc when [the crash] happened but we were both a long way from the front guys because it seems they had a lot more front grip than us," said the 29-year-old.