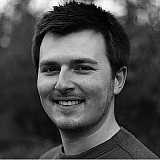 Cal Crutchlow says he can be "proud" of what he and his LCR Honda team have achieved this season, despite finishing his campaign with a crash in Valencia.
The British rider, who took his first two MotoGP career wins at Brno and Phillip Island, finished seventh overall as 2016's top independent, just 14 points shy of factory Honda rider Dani Pedrosa.
After scoring 100 points in the six races spanning his two victories, Crutchlow failed to score in either of the last two races at Sepang and Valencia, where he crashed out of ninth place on Sunday.
Despite this, the Coventry-born rider insists he can hold his head high after a breakthrough sixth MotoGP season on a bike he still regards as being inferior to some of his satellite rivals.
"I didn't want to finish my season like that, but I'm proud of my season," Crutchlow said after the Valencia race.
"Two wins – one in the wet, one in the dry – we have to take a lot of positives from that, because a lot of the other factory guys had only one win.
"There have been a lot of races this year I've been able to battle the factory guys, and the other satellite guys have not battled at the front at all.
"So we have to take credit for that, on a package I don't believe is as good as some of the other satellite teams. We have to be proud that we were competitive in [nearly] every race.
"Some of the guys that were faster than me [in Valencia] were nowhere in some of the other races."
Front tyre a "disaster"
Explaining the Valencia crash, Crutchlow said part of the problem was a build-up of pressure in the hard compound front tyre, which folded while he was in pursuit of Andrea Dovizioso.
"I didn't feel comfortable all weekend," he admitted. "I thought I had good pace, I felt I had pace for top-six, but in the race it became apparent immediately I couldn't push.
"I ran the harder new profile front tyre, and it was just a disaster from the start of the race. I couldn't go with the other guys.
"Once I settled into a rhythm it was fine, I was comfortable, but I could only ride alone. I was making mistakes, because I couldn't brake, and we were losing on acceleration.
"I could see we were catching Dovi, so I thought maybe we could have ended up there, as the other guys [the Espargaro brothers] did. But I made a mistake going into the last corner.
"The front tyre was way over-pressured, more than we had ran all weekend."
Additional reporting by Oriol Puigdemont