Get alerts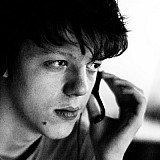 LCR Honda rider Cal Crutchlow admitted his start to the season hasn't been "good enough" - and said he had "no excuses" for crashing twice in the Argentine Grand Prix.
Crutchlow, who started ninth, fell on lap two of the race, but managed to carry on, rejoining half a minute behind the leader.
He recovered to 10th by the end of the attrition-heavy race, but crashed his second bike on the final lap.
"[I'm] obviously bitterly disappointed, no excuses for crashing the motorcycle twice," Crutchlow said after the race.
"The first time I hit the back of Lorenzo at Turn 1, forcing me on a wet patch, and I crashed.
"The second one was on the last lap, I hit the white line on the inside of Turn 3 and [had] exactly the same crash as Jack [Miller].
"It's disappointing that I worked so hard to remount [the bike] and be one of the fastest riders all day. I could've been on the podium today, so it's disappointing to walk away with no points."
Start of the season "not good enough"
"Two races and no points is not good enough for me or the team," Crutchlow continued, the Briton having crashed in the Qatar opener due to an electronics problem.
"The team are fine with it, but I'm angry about it because I had two strong rides in the first two races but no points.
"[In Argentina] I felt great on the bike, I just made two stupid mistakes. Before the pitstop, my pace was not that good, but after I was quicker because I had a bike that wasn't bent and I was able to push on.
"I was riding completely alone, I just had to keep pushing. We caught Bradley [Smith] like he was stood still, I passed him and crashed immediately!"