Get alerts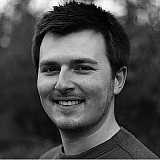 Cal Crutchlow believes he is currently performing as the next best Honda rider in MotoGP after Marc Marquez, despite having yet to score a point in three races.
After crashing out in both Qatar and Argentina, the LCR rider was once again left with no points in Austin after falling at Turn 11 while running seventh – although he was at least able to return to the track and finish 16th.
Speaking to BT Sport afterwards, Crutchlow was adamant he could have finished fifth if not for his latest incident – and that, besides Marquez, his performances have been the best of the Honda contingent in 2016.
"It was my mistake," said the Briton about his crash. "Whether it was something on the track or not, I don't know.
"Of course I'm not happy, I had the pace to be in the top five today, no doubt about that – even when I got back going again [after crashing].
"I think I'm riding as the next best Honda [after Marquez], I really do, but we need to finish."
"I'm pushing too hard"
Elaborating on his struggles so far this year, Crutchlow says the weak acceleration of the Honda compared to its rivals means he is having to overcompensate on the entry to corners, and take too many risks.
"I'm pushing too hard in the race and riding these Michelins probably a bit wrong, because we have no acceleration," he said.
"The factory team have got some parts and are now gaining on the straights a lot more than we are, they're able to brake earlier and not take the risk with the front.
"I felt we were getting held up at that time, I was probably a bit impatient because I was so slow compared to Scott [Redding] in a straight line.
"It seems it's fourth and fifth gear where we're really struggling, and with rear grip on the initial part [of the exit]."