Subscribe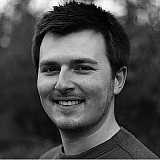 LCR Honda rider Cal Crutchlow insists he is content to ride satellite machinery in MotoGP for the foreseeable future, and that not having a factory ride is not something that bothers him.
After a disappointing season at the works Ducati team in 2014, Crutchlow parted ways with the Italian marque a year before his contract expired to join the satellite LCR Honda outfit last year.
The Brit recently signed a two year-extension to his deal with the Monegasque team.
"It's a great team, no doubt about it," Crutchlow told Motorsport.com. "We'll see how we get on this year, but the support I get from Honda is fantastic.
"Based on what happens in the early races, we'll make some decisions from there, but at the moment I'm happy with the team – I'm here this year and potentially next year.
"A factory ride is not always what it's cracked up to be. If I'm comfortable with how things are going on a satellite bike, I'll be happy to stay."
Working with Honda
Crutchlow has only tested the 2015 Honda so far this pre-season, focussing primarily on the new-for-2016 control electronics.
And he admits some of his time has been spent helping the factory Repsol Honda squad solve its problems as it fights to keep up with its rivals.
"We're obviously always willing to work with Honda and help them in the best way possible, because in the end it helps us," he explained.
"We have our own programme as well, our own stuff we want to try, and that's what we've been doing.
"But we need to continue to do what Honda asks, while continuing to work on our programme because we're racing for ourselves and our own team."
Asked if this year's rule changes will make it easier for satellite teams to compete with the factories, Crutchlow added: "It's a difficult one because they still have the best engines, the best chassis, tanks, seats, whatever.
"We hope the [unified] electronics bring us a bit closer but it's still the manufacturers who have got the advantage, and then at the moment other factories have an advantage over Honda.
Crutchlow was beaten by compatriot Bradley Smith to the honour of being top satellite rider last year, but is adamant being best of the non-factory riders is 2016 is of little interest to him.
"I don't really care about that," he said. "With the package I have, I have to compare myself to [the factory Honda riders], not riders from other factories.
"The target is do the best job I can, go as fast as possible, and try to get back on the podium."