Get alerts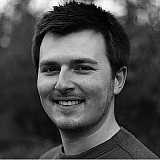 Cal Crutchlow predicts a chaotic start to Sunday's Australian Grand Prix, as several "nuts" riders who lack long-run pace try to make an impact early on.
LCR rider Crutchlow will begin the Phillip Island race, which he won last year, from 10th on the grid after crashing at Honda corner late in Q2, leaving him a second off the pace of poleman Marc Marquez.
The Briton however was fourth-fastest on the opening day of practice, and was encouraged by his long runs during FP4 immediately prior to qualifying.
By contrast, he singled out Suzuki's Andrea Iannone and Marc VDS rider Jack Miller, who qualified fourth and fifth, as two riders who will inevitably drop back in the race – but not without creating a "mess" in the early laps.
Asked how he planned to approach the race from the fourth row of the grid, Crutchlow said:  "I've no idea how to play it here, as we know there are some nuts riders in front of me.
"Not naming any names, but Iannone, Jack and Pol [Espargaro, sixth on the grid]… I think they'll be cannons on the first lap but they won't make the rear tyre last, that's for sure.
"We seemed to have a great pace in FP4, and yesterday on the used tyre we were extremely competitive. There will be six guys minimum in front of me who can't make the rear tyre last.
"Marc and Maverick [Vinales] are really fast and it's a shame they're starting from the front row because I need to go with them.
"But I think Jack and Iannone and that will cause a mess at the start."
"Too hot" in Q2 crash
Explaining the crash that left him down the grid, Crutchlow added: "I braked really late into Turn 4, I shouldn't have tried to stop it and waited for the next lap [to set a hot lap].
"Just went in too hot and tried to make the corner instead of running on a little bit. There were no marshals to take me back to the pits and I couldn't get back out.
"Nothing I can do now, but it's disappointing for our podium and win aspirations."
Additional reporting by Andrew van Leeuwen