Get alerts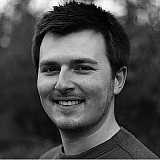 LCR Honda rider Cal Crutchlow has sustained a dislocated ankle in the crash that ended his race during Sunday's Italian Grand Prix at Mugello.
The Brit was running in fifth when he suffered a high-speed crash at the first Arrabbiata corner with three laps to go, his second failure to finish in succession after retiring at Le Mans in similar fashion.
"Unfortunately the front tyre failed me in the end and just tucked under at a very fast corner," explained Crutchlow.
"My foot got caught in the back of the bike and dislocated my ankle, so I'm in a lot of pain and we'll have to monitor the situation but I've had good treatment.
"Obviously I'm really disappointed, because it was a good race and a good showing and Honda are working very hard for us to improve, so we need to come back stronger in Barcelona."
Crutchlow's frustration was compounded by having enjoyed a strong showing before the crash, defying a hand injury sustained in a similarly ferocious crash in warm-up earlier in the day.
"This morning I had a very heavy crash in the warm-up and had a big impact on my hand, so I thought it was a good showing to be racing in the position that I was," he added.
"We had the 38 [harder option] front tyre, which meant steering the bike was not easy, but overall we were not so far off the factory guys and with the right setting I think we could have been higher."