Subscribe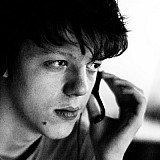 LCR Honda rider Cal Crutchlow was left shellshocked after a torrid showing on Friday at Qatar, suggesting his practice crash was the least of his worries.
Crutchlow took a tumble at Turn 16 in second practice and finished 13th, before ending up two places lower in FP3 and failing to qualify directly for Q2.
Speaking after FP3, a downbeat Crutchlow said: "I'd forgot about the crash, to be honest. The rest of it was worse than the crash, the crash was probably the best thing that happened tonight.
"Disaster of a day - no feeling with the front of the bike, I haven't been able to enter the corner without problems with the engine brake since yesterday. I was positive that we would be able to fix them but we didn't.
"I have a lot of vibration from the bike with both the tyres for some reason, so braking early and trying to carry the corner speed is impossible, which you need to do with the Michelins."
"I felt I was pushing - if I wouldn't have been able to look at my sector [time], I would've been telling you I was doing a [1m]53[s] because that's how it felt. Had no real feeling, can't carry the corner speed, no rear grip, no front grip, crashed - it was a disaster."
Factory team won't help
In contrast to Crutchlow's woes, it was a much better day for the works Repsol Honda team, but the Briton doubts that the factory team will be able to help out LCR.
"They have their own problems to sort first," he said. "There's nothing we can do except give Honda information and hope they can help us if and when.
"But it's clear that Dani [Pedrosa] and Marc [Marquez] have found something from the test and also from yesterday - and we haven't."
Asked whether the Honda factory squad's apparent progress was giving him hope after a difficult day, Crutchlow said: "No. I'm not Marc or Dani... and I'm 15th and they're wherever they are.
"[Whatever Repsol changed], they just said we can't have it. At the moment, unless they do a bike swap in the middle of the night...
"But we're not even positive it's that, we just know that they've changed something and now they're going faster - and we know we can't have that, at the moment."
Rounding out his description of the LCR bike's issues, he said: "One corner's perfect and the next corner's a disaster - and then the next lap the corner that was perfect is a disaster. You have no idea what's going on with it."
Additional reporting by Jamie Klein