Get alerts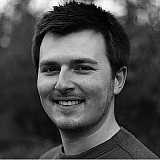 Cal Crutchlow says he could tell Andrea Dovizioso would be the "guy to beat" in the Malaysian Grand Prix before the Honda rider crashed out of the five-way lead battle.
Having run with the leading pack for the first half of the race, Crutchlow dropped out of fifth at Turn 2 on the 12th lap of 19 at Sepang.
With Marc Marquez and Andrea Iannone also crashing out shortly afterwards, it left the race as a straight fight between Valentino Rossi and Andrea Dovizioso, with the latter coming out on top.
Speaking afterwards, Crutchlow said he could tell that his former Ducati teammate Dovizioso would be in a good position to snatch his second career MotoGP victory as he had observed the Italian "cruising".
"Dovi rode fantastically to win and be another winner of a Grand Prix this year," said Crutchlow.
"I knew he'd be the guy to beat because he was cruising. I could see he was taking no risks in the corners, and the speed in the straight was just ridiculous. They [Ducati] seem to have a really good electronics system and a fast bike that works in these conditions."
Speaking of his own crash, the British rider added; "I'm a bit sore, a bit light-headed, feel like I've had a few beers! I had a big faceplant, landed completely on my face.
"I lost the rear off the gas going into Turn 2. I had to try and make up some time in different areas because I wasn't gaining anything on acceleration, and at that sort of time of the race the front tyre was getting warm because I'd been braking like an animal to try and make up some time.
"We needed it to stay full wet, or dry out faster. It was in the middle, greasy conditions where we struggle. We tried our best and this was the outcome."
Dream run crashes to a halt
Crutchlow's crash brought to an end an incredible six-race run for the LCR rider that included wins at Brno and Phillip Island and a second place at Silverstone from pole position.
"I'm sorry for the team for crashing, but I was there being able to challenge again and all I can do is try," he added.
"But we have to go away from this part of the season happy: we had a great run – sure, we didn't want it to end, and I definitely didn't want it to end with a headache!"
Additional reporting by Scherazade Mulia Saraswati