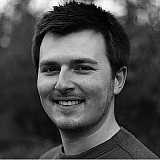 Cal Crutchlow has slammed Stefan Bradl for dawdling on the racing line during the first part of MotoGP qualifying at Valencia.
Having just missed out on a Q2 spot in third practice, Crutchlow was forced to fight his way through Q1 for the third race in succession, eventually topping the session by three tenths.
However, the British rider had been slowest of all on his first run, as he encountered three slow-moving riders touring on the racing line.
Crutchlow, who has been a vocal critic of riders slowing to try and pick up a tow, reserved particular criticism for Aprilia rider Bradl, who leaves MotoGP for World Superbikes in 2017.
"[There were] three of them, especially the German [Bradl]," said a fuming Crutchlow after the session. "It's a good job he's leaving [MotoGP] because… f***ing idiot!
"When someone's doing 200km/h and you look behind you and you're doing 60km/h and sat on the racing line, it's the same old thing.
"If he wants his back wrecked and slammed into Turn 2, then if he carries on doing that he'll do it all the time. He said it wasn't him, but he was waiting on the [racing] line, every lap…
"It's typical him. It's typical of all them that can't do the pace, they sit around and wait to get a laptime from somebody else."
Second row possible
After topping Q1, Crutchlow went on to qualify only 11th, missing out on the final part of Q2 after suffering a crash at Turn 10. The LCR Honda rider believes he could have been inside the top six without the incident.
"We had the potential to be on the second row but I crashed on the out lap, cold front tyre," he said. "I got back to the pits, but the tyres were used, and you're never going to go faster.
"My Q1 time was good enough for seventh [eighth], but even then I didn't push 100 percent, I just made sure I got through. Disappointed, but I have a better race pace."
Additional reporting by Oriol Puigdemont